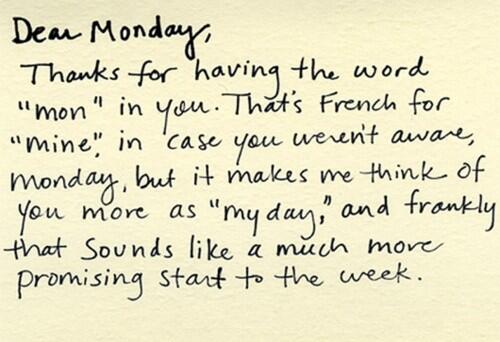 I've learned that life is a lot about perspective.  Like Mondays, they are garbage, we all know they are garbage, but what if we shifted our perspective? Thanks to the French, Monday is My Day.  That is a much more promising way to start the week.
Yes, Monday signifies the end of the weekend.  However, if you are doing something you love, work really isn't all that bad.  There are aspects of my job that make me crazy sometimes, and people can be the worst.  But for the most part, my job is pretty freaking awesome.  So, Mondays aren't that bad – they are just another day for me to kick ass and be awesome.
So, I hope you enjoy "My Day" and I hope it is ridiculously amazing.
Bottom Line: If all else fails,